$1652.50
raised of $3000.00

0
Days left

55.08%
Funded
Funding type: FLEXIBLE
Successful
This fundraise has completed successfully.
This project will receive all of the funds invested by 31 July 2015.
Send Riley to Japan to Represent USA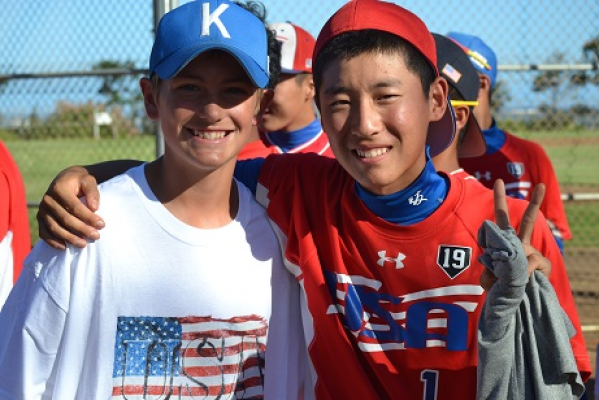 Riley, going into VCHS and who has been a player with the VCBC since its start, has been invited on to Team San Diego International World Baseball to participate in an international tournament in Japan in August 2015.
The tournament, in a different location each year, will include teams from Brazil, Chinese Taipei, China, Canada, Argentina, Korea, Australia, Puerto Rico, Peru, Italy and Japan in addition to the USA. This year the tournament will be in Nagoya, Japan.
Here is Riley's request:
---
Request for sponsorship to represent the USA in the 2015 World Boys League Tournament
Hello my name is Riley and I got invited to play baseball for Team San Diego International World Baseball. This year this team is going to Japan for the world championship. This experience is unique and special because it is a once in a life time trip/experience in which they take the best 18 players on this trip from each country/region. This is the 34th annual year they have done this. The cool thing about this trip is that after the tournament is finished, we can trade jerseys, hats, and other things with the other competitors. There are 13 other teams including: Japan, Korea, Australia, Mexico and others. In total I need to raise 3,000 dollars. I am going on August 1-15. I have one question for you,
WILL YOU HELP ME?
You can donate on this site www.vcbaseball.org/Riley or find me anytime before June 29th and buy a raffle ticket for many prizes such as Disneyland tickets, an Easton bat, and much more. Any donations will be appreciated greatly. Thank you.
Sincerely,
Riley Baranowski
---
Thank you to the businesses that have helped in the fundraising!